I love seeing gifts wrapped under the tree. I can't wrap so I'm more of a gift bag kinda girl, it's sad & ugly when I try to wrap. I think this is where my present wrapping envy comes from. My family is really creative and there's never 2 gifts wrapped exactly the same.
It's sad that when I have kids I'm going to have to sweet talk their grandmother into wrapping all the gifts so I don't get attacked by the little one & a gift bag or I'm going to have to sit down with a glass of wine and figure it out.
I've found a few of my favorite wrappings. Not only are they fully function as wrapped gifts but they are also really pretty to look at. If your thinking of trying new wrapping ways this Christmas maybe you'd fancy one of these ideas. How do your gifts turn out wrapped? Is there a science to it all, I'm not good with science or math… So if that's the case in doomed to gift bags for life.
source
source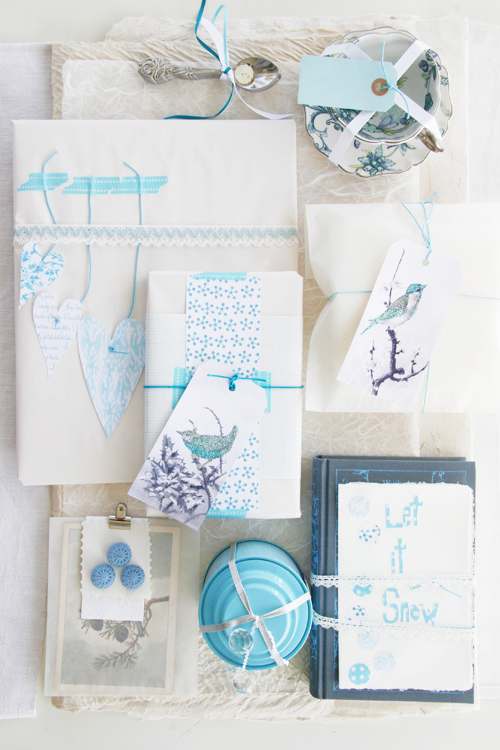 source
source
source
source
source
source
source