I haven't been doing yoga for that long at all. Actually only about a month, but I'm beginning to see results already. Which is good considering my ultimate goal this year is Scorpion Pose. I may have bit off a little more than I can chew with that goal considering I can't really do a handstand.
I can feel a difference in my muscles and I've got a ton of energy! It also helps with calming my anxiety. I'm also able to sleep through the night and insomnia doesn't come calling, I don't have to take a Unisom either. There are 11 surprising perks to doing yoga & that's is enough for me.
Since I'm a beginner I started the beginner circuit so I wouldn't hurt myself. I've already found a few favorite poses I do every time I do yoga, I have branched out but only two or three times. It's also really easy to do, you just hold the pose for a minute, you can do a workout in less than 10 minutes. You should listen to your body, if your hurting then your trying to do too much.
Childs pose
source
Warrior Pose
source
Threat The Needle Pose
source
Tree Pose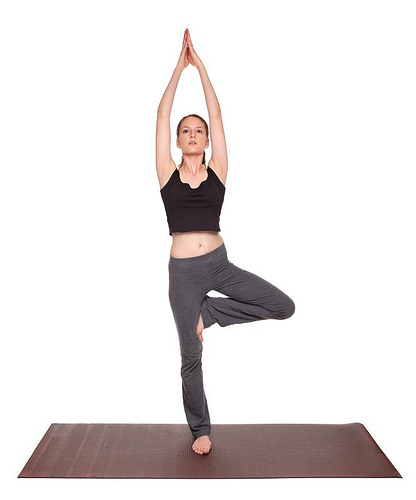 source
Bridge Pose
source
Downward Dog
source
Plank Pose
source
Mountain Pose
source