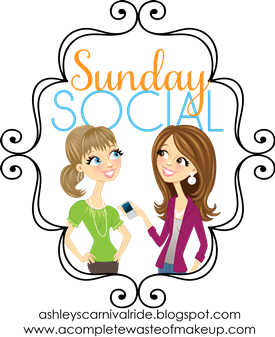 1. What are your favorite things to do on a lazy day?
I love to lay around with my cup of coffee and watch criminal dramas. It might sound weird but I also love to bake. It might be bread, muffins, or truffles. Baking relaxes me, I just love it.
2. What is your TV guilty pleasure?
I know I'm an adult but I still love to watch cartoons. I like the older cartoons like The PowerPuff Girls. Yes, yes I know. I didn't know if I should've let this out. I probably should've said The I.D Network, Oxygen, or W.E. I do love those too & I don't always spend hours watching The Powerpuff Girls.
3. What is your favorite road trip music?
Upbeat! The last thing I want is some sad song ruining my mood on the way to where I want to go. Especially if I've taken the time to plan a trip. I do things on the fly a lot too. That's more of a downfall from time to time & not always too well thought out. Like going to the beach on the first beautifulest weekend in the summer. Yeaaaaaah…
4. What are your favorite magazines or books to read by the pool or laying around?
I love reading Country Living & Home & Garden mags when I'm laying around. I might read a book if it's a rainy day, there is no other way to treat a rainy day.
Source
Source
5. What is your favorite snack?
My favorite snack is frozen yogurt. Yum! I love it. I get sugar free vanilla frozen yogurt with fresh strawberries, granola, and almond slivers. My obsession started last summer & I can't get enough now. My favorite place to go is called "Sweet Frogs", If your in or around Raleigh then I suggest you go. The colors are bright and cheery, perfect for the distraction of this crappy weather and snow.
Source