Hello Monday! I'm feeling better than I have in months! I couldn't be anymore excited about it in fact. Once you dig yourself so far into a hole it's hard to see the way out. Over the weekend I found a few herbal supplements to help with my extreme anxiety. My family has an addictive personality so I wanted to be careful what I chose. The herbal way seemed like the way to go, however I am still taking the meds my doctor prescribed (No one was harmed in the actions portrayed in this post).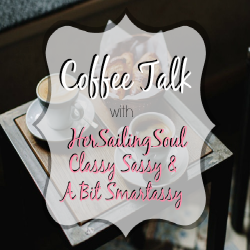 Goal One // Start a new after work routine. Since I've been in my reclusive funk for months I think it's time to become positive again. For months I've been going to work, coming home, feeding Ruppert, then going to bed. No more, nuh huh!
Goal Two // To do at least one crafty thing this week. I get to work at 7:15am & get off around 6:00pm, that doesn't leave a lot of time to get things done but I want to start at least one project this week. Even if I have to finish it on the weekend.
Goal Three // Practice yoga at least 3 times this week. It's amazing how well those poses & their stretches melt away stress.
Are you doing any goal planning this week?