It's Monday! How was your weekend? I'm off today because I'm working Saturday but that's no biggie, I don't mind working on Saturday. We get to go home at 4 so it's not like the entire day is wasted.
I've had a rough couple of months with emotional purges, deaths in the family, & the regular stresses. My aunt gave me a few things I could do to help take life day to day. Maybe I'll be adding those in over the next few weeks, if you guys would be interested. If you have something you do that makes you feel better I'd love to hear about it.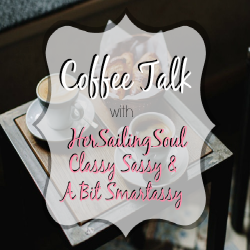 Goal One // Meal prep for the week. I've got to start getting better about doing this. I had a bad week last well so I went out to eat with my brother every day.
Goal Two // Go for a walk at least 3 times. It's starting to get dark earlier which will make it a little tricky. I don't like walking on the treadmill though.
Goal Three // Draw/paint at least one piece. I've fallen in love with mandala's, I think they're so pretty and intricate.
This is the piece I painted over the weekend. It was relaxing, which is why I picked the pastels.

Are you doing any goal planning this week?