It's October! It seems like just a few days ago the flowers stayed to bloom for the spring. I love fall! It's my favorite time of the year, no not for the pumpkin slice everything but because the weather changes and everything gets cozy. Maybe it's just me?
I would usually post about pumpkin spice but not everyone is fond of pumpkin spice so I decided I'd show off some pumpkin carvings instead. This is another reason I love fall, I've always liked to walk around and check out decorations and the carved pumpkins. I think it all set the mood for the holiday. I also loved the fact that you could pretend to be anyone or anything for a night.
Unique Pumpkin Carvings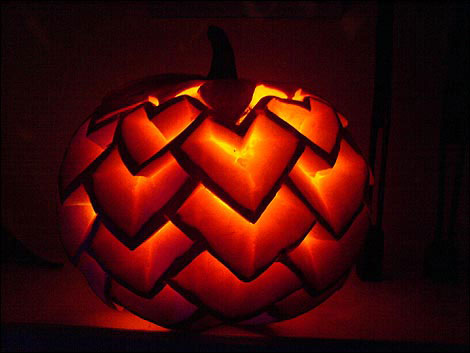 Carving Ideas
Explore Pumpkin Carving
Pumpkin Decorating
More Awesome Pumpkin Carvings
Most Awesome Pumpkin Carvings
Carving Inspiration
Halloween Mummy
Have you ever attempted anything like these carvings? Which is your favorite?